Was war das für eine krasse Elternratssitzung? Alter. Sensationell gut. Unfassbar gut.
hmans German Engineering #t ift.tt/2op3y0Z pic.twitter.com/DuoYUuQGSK
@mthie Kann ihn dir gerne nochmal per Post schicken, dann ist er richtig gut abgehangen.
@mthie IFTTT ist langsam. Darum.
moodvisual Winter minimalism pic.twitter.com/lGnEUUpj6h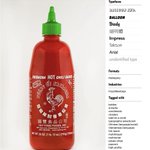 jamescullen123 For those that are interested. These are all the fonts used on the classic Huy Fong Sriracha Hot Sauce bottle. pic.twitter.com/eYWyNbDXJE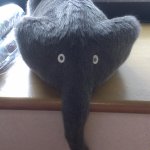 peterglaser • Nicht mehr ungesehen zu machen. pic.twitter.com/6pDeha3255
Diese Spam-Mails bezüglich GDPR, Massen davon. Was ist mit denen los? Da bekomme ich schlimme Logik-Kopfschmerzen.
Frage. Eine "administrative fee" um Daten löschen zu lassen - ist das mit GDPR möglich?