Wenn hanseatische Kaufleute demonstrieren. #hamburgzeigtflagge instagram.com/p/BWSXvwTAG3W/
"Love Digga" ist das mit Abstand schönste Schild auf der Demo bislang.
Die Demo bewegt sich nicht und das ist beinahe Langweilig. Hole mir jetzt ein Eis.
Tag der Schokolade instagram.com/p/BWSBAluA8GK/
In all den Jahren in Berlin nie so viel Polizei gesehen wie heute in Hamburg.
Wie leer die Straßen in Hamburg sind. Faszinierend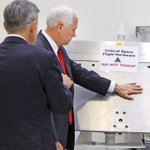 eevblog Can we have a round of slow clapping for Mike Pence please: pic.twitter.com/I27YI9AC9r
Brotdose Nr 5324. Heute machen wir einen Ausflug in die Stadt und haben, wie alle anderen auch,..instagram.com/p/BWRxnC-grKN/Ei
stralauinBerlin Ich habe meinen Kindern (6 + 8) einen @CalliopeMini gekauft. Wir haben in 1h eine Ton/Lichtorgel draus gemacht. Ganz ganz großartiges Gerät!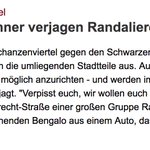 Matt_Wagner Das ist mein St. Pauli! #G20HAM17 pic.twitter.com/xQ3cscmhfh
martinkaul Ich wurde von einem Vermummten niedergeschlagen. Mir geht es gut. Ich bin im Hotel. Gute Nacht und bis bald. #G20