In Litauen dauerte der 2. Weltkrieg offiziell bis 1953?
Man lernt nie aus. Noch nie gehört.
Nach geschmeidigen sieben Jahren eine zugewachsen Düne in der Nachbarschaft gefunden, im..instagram.com/p/BTjMhkTly0m/jN
Teufelszeug, dieses Wissen im Internet. Jetzt bekommt jemand doppelt so viel Taschengeld.
Jemand (Name d. Redaktion bekannt) googelte eben "Taschengelderhöhung" und dann wurde es sehr kompliziert.
Tag der Arbeit, mmh? Was machen wir heute? Garten? Abstellraum Malern? Holzboden schleifen?
42Farbstifte Deo ohne Alkohol und Aluminium. Da kann ich mir auch ein Gänseblümchen unter die Achsel klemmen.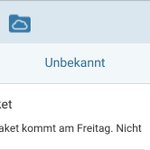 heisser_wai Die Twittern doch bei DHL. pic.twitter.com/efInxDboVU
CutPics The University of North Texas really didn't think out the design of their mugs. pic.twitter.com/cOXimpTeqS
der_handwerk Da passt man mal 10-20 Jahre nicht auf und plötzlich ist 'ein schöner Essig' ein klaglos akzeptiertes Partymitbringsel.
nnamrreherdna IKEA.
Ein 13-Jähriger bei der Bettwäsche: "Ich nehm schwarz!"
Seine Mutter: "Nee!"
Er: "Wieso?"
Sie: "Das weißt du am besten!"

Ich sterbe 😂
Monatsende und ich finde keine Lieblingstweets Listen. Liegt ihr noch alle unterm Maibaum, oder was ist los?
Gebloggt. Tipp. Sonntag, 7. Mai 2017, Flohmarkt in Bergstedt pop64.com/unentschieden/… pic.twitter.com/hKGFxzTrbK