Heute wieder besonders viele Spezialexperten in der U-Bahn.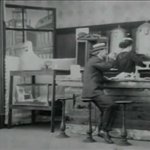 silentmoviegifs The earliest known example of someone getting hit in the face with a pie in a movie: Ben Turpin in Mr. Flip (1909)
Notably, pie not thrown pic.twitter.com/jWmX6y6yj8
Angetriebene?
Noch nie gehört. pic.twitter.com/ZOF5i7F9Eh
Mein Rechner, seit einer Stunde so. pic.twitter.com/ceQeMifbJI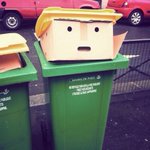 berndulrich Man darf jetzt nicht überall Gespenster sehen #Trump pic.twitter.com/XYHamt8UjY
Fragt mich eben ein sehr junger Mann vorm Büro, wie man reinkommt.
Sag ich "durch die Drehtür, du stehst direkt davor".
#facepalm
Ach DAS meinen die IT-Fredies, wenn sie von "MACH MEHR BACKUP" sprechen.

Hätte man mir ja mal früher sagen können. pic.twitter.com/7f0uLjM1yN
Man kann sagen was man will, aber bislang ist alles, was rund um Trump passiert, bestes Entertainment.
Das mobile Internet in der U1 im Osten von Hamburg ist immer noch kaputt und das nervt ausgesprochen sehr.