Nebenan brüllt Kind1 "ey du Lappen ich muss aufs Klo" ins Tablet. Einer dieser undokumentierten Nachteile der Sprachsuche.
Heute hat mir eine achtjährige ca 20 YT Kanäle aufzählen können und irgendwie fühlte ich mich da richtig, RICHTIG alt.
Kann man Onedrive eigentlich angewöhnen, ständig neue Alben zu erstellen?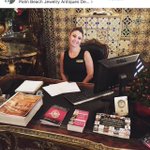 drmistercody "Kicking a receptionist out of her desk so I can pretend to write a speech with a Sharpie. Dreading Friday!" #Inauguration pic.twitter.com/rOmYug39Y5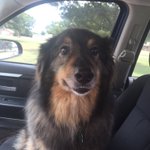 Cole_Elkins Every retweet this gets I will pet my dog and tell him he's a good boy. pic.twitter.com/vKm7sCGmdd
Lack Beistelltisch klappt. So halb. Aber besser als im Sitzen. Erheblich besser. pic.twitter.com/R0UpJp6o8f
Über Pronaschikation wird auch viel zu wenig diskutiert.
@Buddenbohm das lässt mich nicht los, die Idee ist super. Aber ich habe Angst vor zu viel Pronaschikation
@dentaku gute Idee. Davon haben wir einen hier.
Frage. Wie bastelt ihr denn einen Schreibtisch, bzw Laptop Arbeitsplatz zu Hause um im Stehen zu arbeiten?
Heute morgen wieder besonders viel Autsch im Rücken. Doof. War gestern erheblich besser.