Ein TKP von 132€
Wasn da los?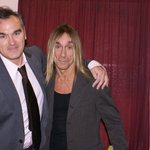 stuartctaylor Want to feel old? This is what Ross and Rachel from Friends look like now pic.twitter.com/5XZyLR3xBr
snaefell @svensonsan Kennste das nicht? Da ists morgens im Berufsverkehr in der U-Bahn mal etwas hektisch, da bleibt das schonmal liegen.
Es gibt im Fundbüro einen Schalter für Boote?
Wie jetzt? Wer und vor allem wie verliert man denn bitte ein Boot?