bertram_kr Dabei haben doch die Bayern überhaupt erst damit angefangen!

Ich sage nur: Fleischpflanzerl! FleischPFLANZERL!

Und jetzt Sie, HerrSchmidt!
@littlejamie @sr_rolando Wärme und Bewegung ist bis zum MRT the way to go. Sauna, schwimmen und längere Spaziergänge.
@sr_rolando und meine Wampe ist beim Sport im Weg. Klingt blöd, ist aber sehr demütigend und vor allem nervig.
@sr_rolando weil sehr unfit, unbeweglich und definitiv Übergewicht. Dazu noch das aktuelle Drama mit Rücken, ich will das alles nicht.
Weight watchers App installiert, aus Gründen. Denn es muss weniger werden.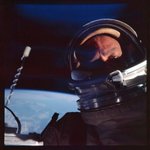 HistoryInPics Buzz Aldrin in the first ever space selfie during an EVA on the Gemini 12 mission, 1966. pic.twitter.com/wsaTkV6O1e