swissmiss Tilo (6) would like to take a poll: Would you rather burp glitter or fart confetti?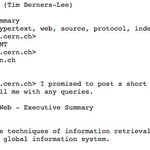 mikko The web is 25 years old today.
w3.org/blog/2016/08/2… pic.twitter.com/KHJphbSTab
Der Nachtmodus sieht so aus. pic.twitter.com/2lqsT2nRRL
Echt jetzt. Es gibt einen Nachtmodus in der Twitter App.
DA SIND DANN ALLE NACKT, oder war das auf Tumblr?
Es gibt einen Nachtmodus auf Twitter?
Google Maps schickt mir soeben das da. Mit Regenbogenfarben. Faszinierend. #hamburg pic.twitter.com/hNrJykUj1r
Say hello to my first real-life Follower. instagram.com/p/BIu1AKig2Pk/
Da steht seit 10 Minuten ein Polizeihubschrauber überm Haus.
#hamburg #Meiendorf pic.twitter.com/Xn91sZtrVP
Yeah yeah yeah pic.twitter.com/SqzdgUqvrf
Urlaub. Habe das Schippchen dabei. Kann losgehen. pic.twitter.com/SVqzrejlBV
Formuliere in Gedanken die Abwesenheitsnotiz.
und dann verschickt das Blog nen Artikel aus 2009. Läuft.

Danke der Nachfrage, aber wir suchen keine Wohnung.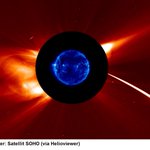 DLR_next Verrückter Zufall: Gerade als der Komet (rechts) in die Sonne stürzt, gibt's links eine gewaltige Eruption. pic.twitter.com/38PuHqGBeD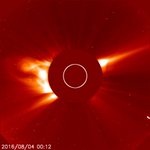 NASA A comet, traveling ~1.3 million miles per hour, plunged toward the sun on Aug. 3-4. Watch: go.nasa.gov/2aR1sCc pic.twitter.com/oQdQtsE5qH