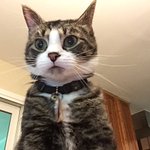 mansalmered My laptop is set up to take a picture after 3 incorrect password attempts pic.twitter.com/kz5EYAb4M5
Wie schnell dreihundert Würste Weg sind.
Zwei Stunden Rush Hour Grillen. Die Logik und Logistik dahinter ist faszinierend. Alles passiert in Wellen.
Genau mein Humor. pic.twitter.com/Tkh7EgIkiY
This 50. School anniversary from Kid A is all about food. Nit in the picture: Tons of Candy and..instagram.com/p/BHopclzgdb5/uX
Frühstück pic.twitter.com/qcXgq7rgJ4
Das wird ein Fest. pic.twitter.com/fexBQ2zzwT
Habe eben den Lehrern an Hüpfburg erklärt, dass man Kabeltrommeln ganz abrollen muss bei Last. Wenn das meine Lehrer von damals wüssten. Ha!