Hausaufgaben bis Sonntag.
Überlegen, mit wem ihr schöner geknutscht habt. Jemand aus #fra oder #por ?
Dementsprechend dann Daumen drücken.
Super lustig auch, dass ich morgen Nachmittag mit einen Call mit einer Kollegin aus Frankreich habe.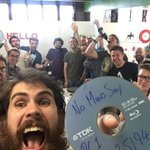 NoMansSky It's happened. No Man's Sky just went gold. I'm so incredibly proud of this tiny team. 4 years of emotions pic.twitter.com/YJoI6JVgxq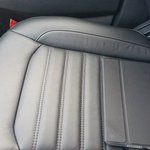 freshbluntz Just spent 13 days looking for my iPad pic.twitter.com/MS6ny7tVoX
Ich war kurz pullern und dann sowas. #GERFRA
Eben gelernt. Wenn die Kinder minutenlang SCHEISSE KACKA GEIL etc in Google translate brüllen, schreibt die App nur "you're welcome"
Heute Nachmittag Grillen in der Kita und bislang sieht sogar das Wetter ganz gut aus. Das wird lustig.
ralfheimann Wenn das Erdogan sieht. pic.twitter.com/REwZt41la9
Ein Kran! EIN KRAN. DIREKT NEBENAN. Mit einem Mann da oben. Yeah. instagram.com/p/BHjKelyAzcI/