tomlazar son #1 saved EUR 800 and wants to get himself a gaming PC - but my PC knowledge is from the 90s. anybody able to recommend something?
Alby Do you know someone with kids? Do you hate that person? pic.twitter.com/LrP4KGNaNQ
@klarekante für eine Nummer? Äh. Warum? Wir sind zwei Eltern? Mmmmh.
@micha_s das muss man immer jeweils selbst machen?
@webharvey Ach ja, stimmt. Das könnte schon reichen. Danke
Das Kind soll ein Handy für "Ich bin angekommen" Anrufe bekommen. Was nimmt man denn da für eine prepaid Sim? Und wie nagel ich die zu?
Im SPAM Ordner sind 666 Mails.
Ist ein wenig wie Urlaub hier draußen, in der Mittagspause, in Hamburg.
Seit einer Woche steht diese Flasche schon im Hof. In Berlin wäre sie nach 3 Minuten weg. pic.twitter.com/5PcMNO7uZV
Aus_der_UBahn Neulich beim Betreten der #U1:
"OK GOOGLE!"
*püdüng*
*püdüng*
*püdüng*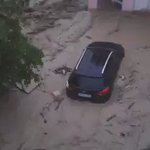 schwabe90 #Unwetter in Braunsbach (Landkreis Schwäbisch Hall) @HallerTagblatt @stimmeonline @Kachelmann pic.twitter.com/Y6RkwnunYQ