Oh. Ein Update für mein Moto X Play. Das funktioniert ja. Langsam, aber es funktioniert. Anders als bei allen Mobiles zuvor.
MarleneHellene Ich habe den Kindern eine Trommel geschenkt und jetzt frage ich mich, in welcher Maßeinheit man eigene Dummheit misst.
Haha. Ich kann nicht mehr. Da heißen tatsächlich gleich zwei Jungs Kevin.
Die Kinder gehen hier so steil, sogar der U-Bahn Fahrer nennt sie in Durchsage "Digger, geh ma vom Zuch wech".
Was gibt es schöneres in der vollen und müden Freitag-Feierabend-Ubahn, als eine Gruppe pupertierende Kevins und Chantalles. Herrlich.
Sensationelles Tracking Problem am Nachmittag gelöst. Deutlich, ja fast dramatisch zu kompliziert für einen Freitag. Brauche nen Drink
Dieses Indieweb-Gelöt is aber arg kompliziert. Muss man das verstehen oder reicht es, wenn das halbwegs funktioniert?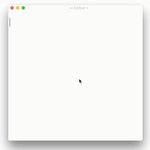 malthe Genius. @mortenjust made a text editor that only allow the 1,000 most used words in English. mortenjust-experiments.tumblr.com/post/138397510… pic.twitter.com/m4XDOnloHc
Meine Autokorrektur hat eben in einer E-Mail an Kollegen bei Global aus "Portal" "Brotail" gemacht und jetzt weiß ich auch nicht weiter.
Flohmarkt Empfehlung in Hamburg Meiendorf pop64.com/?p=15034 pic.twitter.com/Xq3S46qXOS
Und dann war eben, am Jungfernstieg, tatsächlich ein Schuh auf und ich habe nicht gelogen. pic.twitter.com/8zg1JFzntO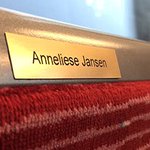 hochbahn Sitzplatzreservierung inkl.Namensschild in der U-Bahn wird für die Abo-Kunden bald Wirklichkeit: Die Testphase läuft pic.twitter.com/zUvskCEcCE
the_maki "Wolle Magic? Mit Swibel? Scharf?" pic.twitter.com/CFuftlXIYQ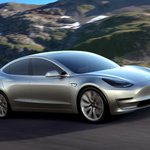 FredericLambert Tesla got more Model 3 reservations in 24 hours(132k) than it has sold cars in its existence electrek.co/2016/04/01/tes… pic.twitter.com/omFFQEEkbz
Das ist besonders schön, da in Kita alle diese Kita-Latschen tragen. Ich mag solche Traditionen ja sehr. Genau mein Ding.
Seit fünf Jahren schicke ich die Kita-Erzieherinnen mit "ihr Schuh ist auf" in den April. ALLE wissen es vorher, aber es klappt immer! Toll.
Eine ganze Stunde verschlafen, riesen Alarm, Stress & Gehetze am Morgen und jetzt sind wir zu früh in der Kita.
Ich werde das nie verstehen