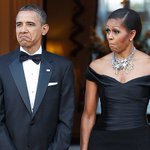 tcburning When the code compiles with no errors pic.twitter.com/mIeZrUDrga
bucketrides Hamburg ist, wenn @OlafScholz beim Ausstieg aus dem proppenvollen Abendflieger den Sitznachbarn Gepäck anreicht & dann mit allen Bus fährt.
Hatte ich schon erwähnt, dass ich eine neue Brille habe?
OK. Eine Schüssel Pommes als Beilage zu den Koteletts war doch zu viel.
Kaufe jetzt Fleisch ein und wurde gefragt, welches Gemüse es dazu geben soll.
Habe die Frage nicht verstanden.
Größtes Problem weiterhin: einer Nicht-Analytics Audience das ganze Analytics Geraffel näherbringen. Zu technisch, alles zu kompliziert.