Der Multiplayer von the last of us macht Laune.
Je später, desto lauter. In den Ferien nochmal alles mal zwei.
SciencePorn One of the rarest weather phenomena, Mammatus Clouds. Photo taken by John C. Olsen in Hastings, NE pic.twitter.com/bieYNHfy22
Wir besitzen jetzt zwei Paulchen.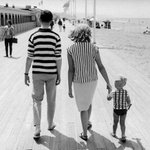 peterglaser • Wie Genetik funktioniert pic.twitter.com/jIGVl4FYsE
Schnibbeldischnipp am Efeu.
Der wächst wie Unkraut.