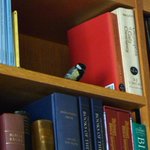 lampallib Surprise visitor to the Reading Room today. We offered him a library card, but he was more interested in tweeting! pic.twitter.com/LwZqImJzB1
Das war spannend. So macht Fußball Spaß.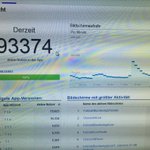 MartinVolkmar Mobile First: Allein die @SPORT1 I-Phone App hat aktuell dreimal soviel Traffic wie Desktop. #BundesligaFinale pic.twitter.com/pJ4l52UNrr
PickiHH "Das ganze Stadion erhebt sich, für eine Mannschaft, die so einen entsetzlichen Fussball geliefert hat die ganze Saison" #Sport1fm #HSVS04
ralfheimann Ungefähr auf die gleiche Weise, wie der HSV sich seinen Klassenerhalt sichert, schreiben Millionen von Studenten ihre Hausarbeiten. #HSVS04
Kind bekam heute aufm Markt 2 Äpfel, eine Minigurke, drei Karotten und einen Keks geschenkt. Rekord.
@Hai_Ku2 oh. So kompliziert ist es diesmal?
Hat jemand mal dieses Flow Chart da, mit HSV und Abstieg? Finde es nicht mehr.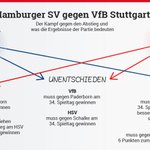 infoBILD Abstiegskampf! Wer jetzt verliert, ist vielleicht schon raus #VfBHSV pic.twitter.com/nvSmUTmipI
Gelöst. Sturmbedingte Bankenkrise in Hamburg Meiendorf pop64.com/unentschieden/… pic.twitter.com/Nuah7W9auX
.@percanta Schnecken und Muscheln vom grill kommen auf meine Mal-machen Liste.
Während Frühstück in einem alten Grill Buch gelesen. Da gibt es Froschschenkel, Schnecken und Muscheln aufm Grill. Großes Kino.
Verdammt. Kurz nach sechs Uhr und beide Kinder sind schon wach.