reckless It really is poetic that Google shut down Glass the week before Microsoft unveiled HoloLens.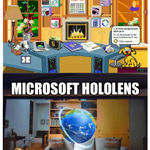 gregsedwards . @Microsoft is really obsessed with you having a virtual dog. #Bob #HoloLens pic.twitter.com/2ZHKyYcHmW
jeb_ I've tried 2 Minecraft projects on #HoloLens. One is a toy, one is closer to the game, both are awesome! Very much wip, but definitely real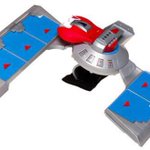 raystrazdas The possibilities of the #HoloLens are endless! The future we dreamed of as a child is here! #ItsTimeToDuel pic.twitter.com/yDEjZiRnVV
FatherRoderick OMG. Marty McFly used Microsoft's #HoloLens in Back to the Future II, which takes place in… 2015! #BTTF #Win10 pic.twitter.com/7udvvs5cp8
So großartig, dass meine Kinder in einer Welt aufwachsen, in der so etwas demnächst nutzen können. Microsoft HoloLens microsoft.com/microsoft-holo…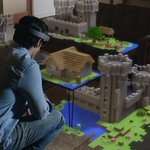 Wahnsinn. Wahnsinn. Gibt es das ich echt? Ich drehe durch.
RT @lorz: Microsoft vor Brille youtube.com/watch?v=aThCr0… pic.twitter.com/u1Y9D1bplf
Ich verstehe nicht wieso, aber ich mag "Kleinigkeiten, divers".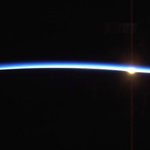 DLR_next … und schon verschwindet die Sonne hinterm Horizont. pic.twitter.com/oiTe65zwdD