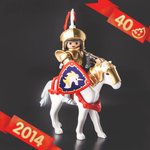 playmobil 40 years of #PLAYMOBIL - welcome to our Anniversary Year 2014! #happy2014 pic.twitter.com/uLRbxGYNKI
Der erste Versuch, ein gebrauchtes Akkordeon zu kaufen, war ein totaler Flop. Schade.
"Cream-colored ponies and crisp apple strudel"
Eine Frau, die das Akkordeon von ihrem (frischen) Ex-Mann verkauft. Solche Kleinanzeigen mag ich, die sind immer besonders gut im Preis.
Wtf? Mind 1000€ für ein brauchbares Akkordeon? Damit stirbt soeben der erste gute Vorsatz für 2014. #akkordeon #spielen #der nen
Zuhause angerufen, im Hintergrund großer RÄBÄÄ-Alarm von Kind 1 & 2 und gedacht, auf Arbeit ist es ja doch eigentlich ganz nett.
Hallo Internet. Eine Frage. Hat einer von euch eine "Seagate Laptop SSHD" im Macbook? Taugt das?
Zack. Wieder Zero-Inbox. Nach nur einer Stunde. Besonders geholfen hat der Umstand, dass plötzlich zwei Postfächer fehlen. #win
Wie gut, dass ich ein Buch dabei habe. Das dauert.
Nach jedem Urlaub erneut fasziniert, wie dramatisch, ja gravierend langsam das Netzwerk in der Firma ist. Irre. Lob auf mein Setup zu Hause.
Was ist denn hier los? Alle capslock-tourette bekommen oder was?