Von irgendwo ertönt Musik in Meiendorf. Eine party. Das gab es in all den Jahren hier noch nie.
@elbblick wenn das die Zukunft des Gaming ist, dann ist das eine beschissene Zukunft. Das ewige runterladen nervt.
Was unfassbar nervt: Spiele nicht auf Disk, sonder per Internet auf PS3. Das dauert ewig & dann nochmal 2GB Patches installieren #NERV
Am see, ins Café abgeseilt. Kurze Pause. Anstrengende Zeit. So insgesamt.
@Kixka viele andere Mütter wissen gar nicht, was eine LAN Party ist.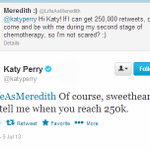 twooxeproject If this gets 250,000 retweets, @katyperry will be with me during my chemotherapy. Please help, it's my dream! :) pic.twitter.com/U5sZitZ6pP
Was also doof ist: bf3 über Nacht runtergeladen und jetzt wirft die ps3 einen Installationfehler 80010038. #gnarf
Puuuuh. Im möglichen neuen Haus gibt es 100Mbit Internet. Alles am Start. Kann losgehen.
Babyschwimmen ist auch mit dem zweiten Kind sensationell. Besonders mit den vielen Spätgebärenden Muttis in Volksdorf.