Die #em2020 soll in ganz Europa stattfinden? Das ist ja ein Knaller. Tickets zu Höchstpreisen dann für jedes Land.
Erdnüsse sind gar keine Nüsse, sondern Bohnen? Wie jetzt?
@dasnuf Haha. Das hälst du bis morgen durch?
Sucht mal nach "hornbach hamburg" und freut euch auf die Bilder, die dnn alle in den Index triggern wollen. Das wird was.
Und dann ändert Google das ganze Zeug in Places und Maps. Drehste durch.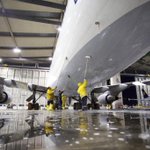 Lufthansa_DE Hiihihi, bitte nicht – ich bin doch SOOO kitzeligpic.twitter.com/BOuixW1j1j
Jetzt Nokia-Aktien kaufen.
Huuuh. Im Facebook-Quelltext steht "all your base belo ng to us". Nein, ich weiß auch nicht weiter.
Glyzerin gibt es bei Budni und es gibt Muffin-Backrezepte, die das nutzen. Dann bleibt der Muffin länger "sabschig".
Glyzerin gekauft. Lese fasziniert Haushaltstipps im Netz, die irgendwas mit Glyzerin zu tun haben. Brille, Weihnachtsbaum, Fenster, etc.
Gibt es bei Budni diese Auto-Gummi Pflegestifte?
smashingmag I am wondering what will happen in 2-3 years after the current massive wave of responsive redesigns of large sites. What's next?
Warum geht bei einer Weichenstörung nie einer los und schaufelt den Schnee weg?
Faszinierend, dass die Sbahn in Hamburg jetzt auch so kaputt ist, wie die Sbahn in Berlin. Das ist neu. #hvv
Buddenbohm Eine Klage gegen unsere Kita, wg. lärmender Kinder und weil die so viel Staub machen (!). So etwas gibt es also wirklich #allebekloppt
Ich Depp. Was fahre ich heute auch mit der Sbahn? Kaputt, weil Weichenstörung. Wegen Schnee! Wie in Berlin. #fail #hvv #bahn
Kind, es tut mir so Leid, aber ich bin heute mit Schuhgröße 45 im Vorteil. Da hilft auch kein eben nachgelieferter zweiter Stiefel Gr.30